Minnesota Department of Agriculture (MDA) gypsy moth aerial treatment project Update
Aerial Operations
The Minnesota Department of Agriculture (MDA) is in the process of treating four areas in North Eastern Minnesota to eradicate the Gypsy Moths detected last fall. The location of aerial operations will be the cities of Cloquet, Duluth, Two Harbors and for an isolated block along White Iron Lake in northern Lake County (See Map Below).
FIRST ROUND OF GYPSY MOTH AERIAL OPERATIONS COMPLETE
On Monday June 4th the MDA was able to complete the Lakeside, Duluth, Two Harbors, the block near White Iron Lake in northern Lake County and a portion of the Cloquet block. The Cloquet block was completed on June 5th.
SECOND ROUND of APPLICATIONS SCHEDULED
The MDA plans to conduct the second and final application either June 12-14, or June 18-19.
NOTES from the MDA:
The MDA will be utilizing a fixed wing aircraft that will be very low flying, approximately only 50 feet above the tree tops. It will be loud.
The product being applied is a biological, organic certified insecticide that can be used up to the date of harvest on feed and food crops.

Foray 48B, active ingredient: Bacillus thuringiensis var. kurstaki (Btk).

It has no known health effects to humans, pets, birds, fish, livestock, and bees.
Residents can avoid the application by staying indoors during the treatment and keeping windows closed until a half hour after application. Any residue, which does not cause damage to outdoor items, can be removed with soapy water.
The low-flying fixed wing airplane will be traveling up to a half mile outside the treatment areas as it navigates through the gypsy moth infestation sites. Therefore, residents may see and hear the plane but will be outside the treatment areas. For the project the MDA will be utilizing two different aircraft. Duluth: red/white aircraft, other blocks: yellow aircraft.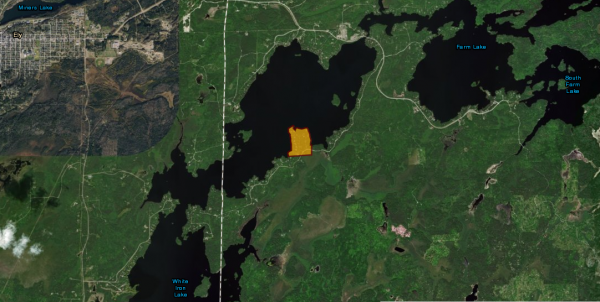 To help area citizens stay informed, the MDA has set up an Arrest the Pest Info Line at 1-888-545-MOTH. The info line will offer the latest details about treatment dates and times.
The MDA's website (www.mda.state.mn.us/gmtreatments) also has information about gypsy moths, control efforts and the ability for individuals to sign up for an automatic email/text notifications.
This is the best way for citizens to follow the operational plan throughout the project.