Several WICOLA Board members report Lake Ice Observations to the Minnesota DNR. Their observations will occasionally be posted here as a reference to WICOLA members.
Remember, there really is no sure answer as to when Ice is safe. You can't judge the strength of ice just by its appearance, age, thickness, temperature, or whether or not the ice is covered with snow. Strength is based on all these factors -- plus the depth of water under the ice, size of the water body, currents, water chemistry, movement of fish, and the distribution of the load on the ice.
For more information on Ice Safety, follow this link to the Minnesota DNR website; http://www.dnr.state.mn.us/safety/ice/index.html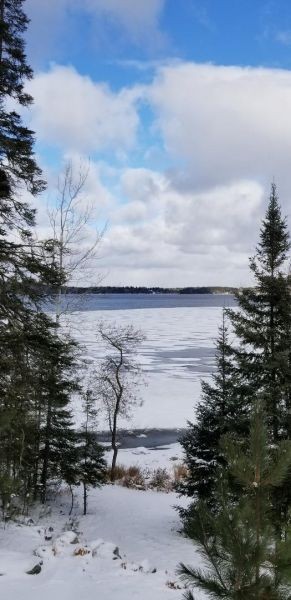 White Iron
Ice In; November 14th.
On November 9th, ice began forming along the shore, especially in protected bays. The South end of White Iron mimicked Farm and Garden Lakes with a thin layer of ice on November 10th. However the North End of White Iron continued to remain open until November 14th when Ice In was declared.
As a point of reference, Ice In for White Iron over the last few years;
2015 November 29th
2016 December 9th
2017 November 10th
Garden
Ice In; November 10th
Garden Lake was covered with a thin layer of ice on the morning of November 10th, even where the current of the Kawishiwi River runs in front of Deer Ridge Resort. There was sufficient ice to declare Ice In.
Farm
Ice In; November 14th
Farm Lake was also showing signs of a thin layer of ice on the morning of November 10th. However Ice In was not declared for Farm Lake until 11/14 when it became impossible to navigate a boat from shore to shore.
As a point of reference, recent early Ice In's for Farm Lake;
2014 November 8th
2017 November 10th