Starry Trek 2018
Join us for a day searching for one of Minnesota's newest aquatic invasive species, starry stonewort (and other AIS). Starry stonewort is an invasive algae that was first found in Lake Koronis in 2015 and has since spread to 11 Minnesota lakes. Now we are asking for your help in searching other lakes to better understand its distribution in Minnesota. You can learn more about starry stonewort at; https://www.maisrc.umn.edu/starry-stonewort as well as a February 23 2017 Latest News Post.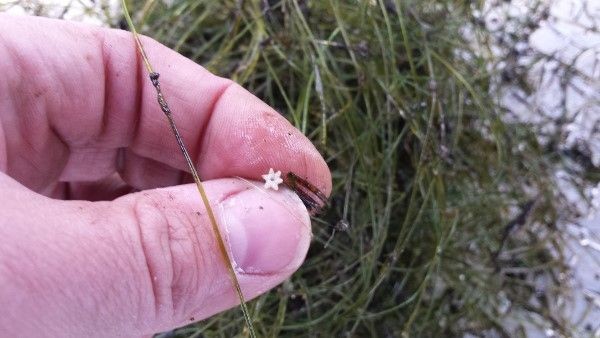 You will be teaming up with volunteers across the state as well as volunteers in Wisconsin participating in a sister event (AIS Snapshot Day) to help in the early detection of aquatic invasive species. As a result of a discovery in Grand Lake (Stearns County) last year, the local lake association and MN DNR teamed up in a rapid response plan to remove the small patch of starry stonewort. Starry Trek will take place on August 18th and rendezvous at Semer's Park/Shagawa Beach. All participants get a tote bag & rake.
Visit; https://z.umn.edu/StarryTrek2018 to register!
For additional information, resources, and links on AIS, click on the "Educational Tab" on the WICOLA Homepage and then "Aquatic Invasive Species".